State-of-the-art Technology (Hardware + Software) and Pedagogy Skills
Interactive Learning is a hands-on, teaching-learning process in whichstudents are invited to participate by Learning through Doing. This pedagogical approach incorporates collaboration, innovation, creativity, networking and modern computing into course design and delivery.
Our Interactive Flat Panels with advanced touch technology features are used to create modern, data centric Labs and classrooms that enhance Interactive Learning.
Our interactive Learning Software i-Studio includes multiple tools for creating and delivering interactive and responsive content, and analytics to measure student responses.
Our Web Portal Connected Classrooms allows teachers to share and distribute interactive lessons while working in class and also assign them to students as homework leading to extended usage and exciting new experiences.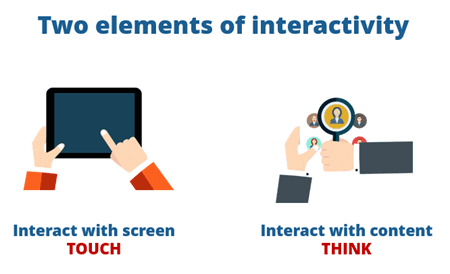 Interactive Learning leads to Whole Brain Development and Executive Function Skills
Executive Function Skills
Executive function and self-regulation skills are the mental processes that enable us to plan, focus attention, remember instructions, and juggle multiple tasks successfully. The three areas of executive function are working memory, cognitive flexibility, and inhibitory control. These skills help children focus, plan, prioritize, work toward goals, self-regulate behaviors and emotions, adapt to new and unexpected situations, and ultimately engage in abstract thinking and planning.
We build Interactive Learning Labs with Modern infrastructure and Skills Training
Comprehensive teacher training is provided with effective, easy-to-use tools and templates on innovative content development and creation
Teachers Design, Create and Conduct unlimited number of interactive lessons in all subjects for increased, active, student participation.
Interactive Images
Speak the words
Crossword Puzzles
Multiple Choice
Interactive Presentation
Audio Recorder
Drag and Drop
True/ False
Interactive Video
Memory Game
Fill in the Blanks
And many more…
Engage students, capture feedback, and present live results all in one place from wherever you work.
An interactive technology that enables instructors to pose questions to students and immediately collect and view the responses of the entire class.
Bring powerful new learning experiences with fun, interactive, research-based simulations in science & math.
Over 2500+ Hyper-interactive, Deep-Tech Adaptive AI, and Extended Reality… 3D STEM Simulations all aligned to the latest standards to grades 6 to 12 classrooms.