Delivering effective, extended schooling
Web-based virtual learning environment and learning management system for Content Management, Collaboration and Delivery.
Unlimited control and power at your fingertips to implement hybrid learning and integrate your favorite teaching and learning tools.
A blended learning platform for educational institutions that aims to simplify creating, distributing, and grading assignments. The primary purpose is to streamline the process of sharing files between teachers and students.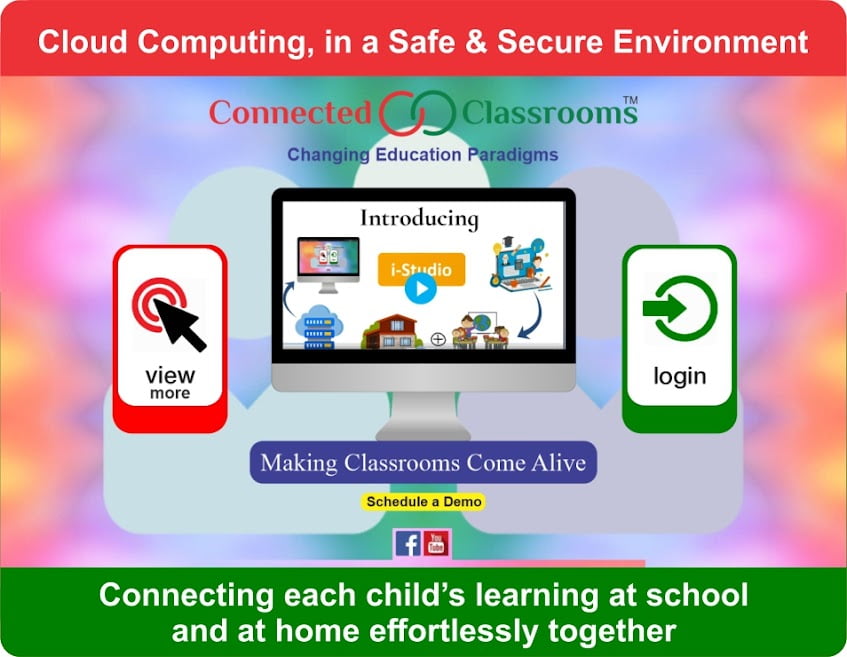 GET YOUR OWN SCHOOL'S WHITELABLED PRIVATE WEB APPLICATION AND MOBILE APPLICATION.
How does it work?
Connected Classrooms is a web based product that works on most devices with internet and a web browser.
Teachers can log into Connected Classrooms from home, staffroom from PC/ Laptop/ Mobile/ Tablet and can open Connected Classrooms to create and manage interactive content.
Once content is approved, it can be shared with Students to use and work upon even at home. Students can access using PC/ Laptop/ Mobile/ Tablet and can open and interact with the Content even at home.
Why Connected Classrooms?
Special HOD Access – No content will be delivered to students without HOD approval.

Connected Classrooms can be customized and is unique for each school.

All the data such as teachers, students, class-sections subjects and even chapters are pre populated.
The program is completely owned by school and not by the teacher. Teachers' rights are defined and managed by the school.

Automatic grading of assessments and report generation at a click.

Teachers can publish answers of the assessments for the students.

Teachers and students do not have right to delete anything.

CC team provides regular training and workshops on creating different multimedia interactive contents to make learning more effective and interesting.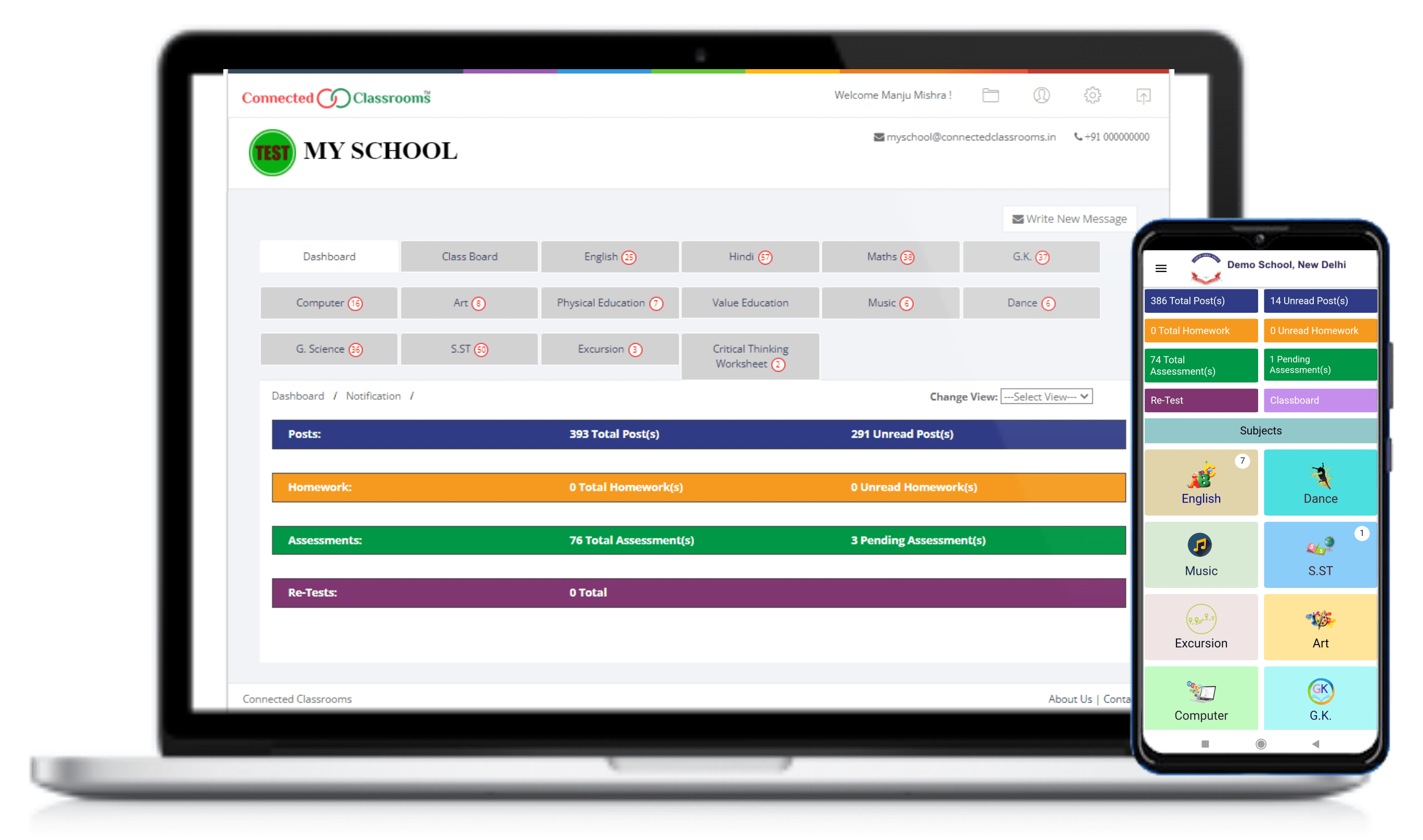 Support for teachers over WhatsApp and Email.

Manager section available for heads to monitor regular progress and generate report.

Heads can see all the work done by a teacher during a selected date range and can see all the lessons read/ viewed by a students during a selected date range.

Interschool sharing of content.

All the data of the current academic year goes to archive in the next academic year. Teacher can use it anytime and share with students and other subject teachers too.